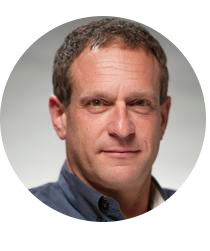 Geva Barash
Managing Partner and Founder
Geva Barash has worked in the physical security industry for the past 20 years. Prior to founding   Secure Our City, he was security systems integrator and managed companies that built security products and solutions using the best digital technologies on the market. Having both the manufacturer's and the integrator's points of view, enables Geva to provide the most balanced and comprehensive security solution to customers.
He also served for nine years in the Israeli military and has been an active volunteer leader in several nonprofit efforts. For example, Geva led a group of 180+ parents within the Ashland, Mass., school system in reinstating the local library. In that project, he also implemented online reservation and asset management systems, and directed multiple fundraising activities. In addition, Geva served as president of the Ashland Parent Teacher Organization and founded the Ashland High School Ski Team.
In his spare time, he enjoys teaching snowboarding and snowboard racing, and plays soccer and basketball.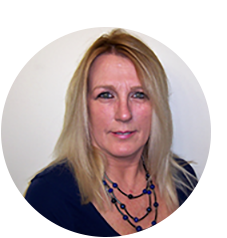 Audrey Reynolds
Office Manager

Audrey has managed office environments for more than 25 years, working to ensure all aspects of business operations run smoothly, and doing whatever it takes to get the job done. Her background in communications has helped shape Secure Our City's customer service philosophy to provide consistent, thoughtful interactions with customers from beginning to end of every project.
Enjoying life outdoors is what Audrey loves most — kayaking, biking and riding her motorcycle around the countryside. She says her three amazing sons and grandsons are her greatest joys.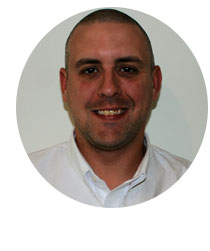 Phil Jacques
Operations Manager and AutoCAD Engineer
Phil has extensive experience in low-voltage design and engineering, as well as extensive knowledge of drafting technology and software. He has worked on projects for organizations such as Gillette Stadium, Massachusetts General Hospital, MBTA, WRTA, National Grid and others.
Phil's intricate knowledge of creating design models, wiring diagrams and system schematics is valuable for Secure Our City. He is able to view an entire commercial building and understand how the whole system fits together, which helps in customizing security systems to the building's unique needs.
In his spare time, Phil is a musician as well as an automotive enthusiast. He is an accomplished race car driver at the Thompson Speedway Motorsports Park and Stafford Motor Speedway in Connecticut. His dedication to auto racing has given him a strong attention to detail and the understanding of what it takes to be successful.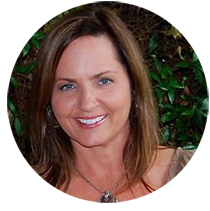 Sally Dobinson
Southeast Sales Manager
As a senior sales and marketing professional, Sally has 20+ years of experience in the financial industry. She has built and managed diverse portfolios of commercial and business client accounts, and has sold operational hardware, security, and software solutions to banks and credit unions.
Sally also possesses expertise in gathering and assessing complex client requirements, aligning needs with product offerings, and structuring, negotiating, and closing deals. Over the course of her career, she has gained leadership and team management skills that have been demonstrated with quantifiable results through personnel development, client portfolio growth, and revenue generation.
Sally is a 1991 graduate of Auburn University with a Bachelor's of Science in Education with a strong emphasis in Marketing. She recently moved to the city of Richmond, VA. from Atlanta, Georgia.
In her spare time, she enjoys hiking with her two dogs, golfing, and playing the piano. Sally also does volunteer work in the Richmond area with Habitat for Humanity.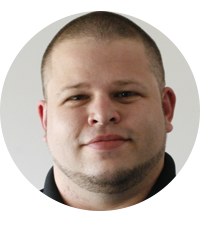 Travis Watson
Operations director
Travis has deep expertise in mechanical design. His work experience has included architectural, structural and mechanical drafting for commercial buildings, and he has intricate knowledge of creating 3D models for concept buildings, piping, ductwork, and equipment. This expertise is valuable for Secure Our City because Travis is able to view an entire commercial building and understand how the whole system fits together, which helps us customize our security systems to the building's unique needs.
Travis has two degrees in applied science, including computing drafting and design, and extensive experience using drafting software and technology.
In his spare time, he is an avid snowboarder and coaches flag football. He's also active in his town of Gardiner, where he volunteers to help with community events.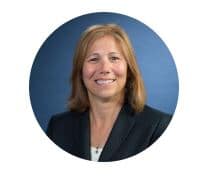 Arden Sonnenberg
VP Business Development
The VP Business Development directs and supports the strategic development of the Company's business and assists Secure Our City in accelerating growth.
Arden is a business technology and client relationship professional who is experienced in developing and leading business strategies and client relationships. She is passionate about technology and offers a unique blend of people, business and technology skills to develop innovative and client-centric solutions that deliver value. "Demonstrating value is an essential element when discussing the specifics of our design services."
With 25+ years of professional leadership expertise, Arden brings a strong strategic mindset and a proven track record of business development experiences. She offers clients a collaborative, team-oriented, and customer-centric approach to innovative low-voltage design solutions.
Arden obtained an MEd in Organizational, Counseling, and Foundational Studies from University of Vermont and a BA, Psychology from Pennsylvania State University. She enjoys snowboarding, hiking, traveling, art, music, and poetry.
Amy Freeman
Program Director
Amy brings to Secure Our City her 20+ years of combined experience in problem solving with people and program management. She has lead initiatives full cycle, from definition and planning through to completion, and is highly effective at prioritizing and optimizing multiple programs in an entrepreneurial environment. In various roles, Amy has honed her ability to assess and track project status and milestones, provide quality assurance, meet deliverables and manage risk. She has earned a reputation for her savvy client-relationship abilities.
Amy interacts effectively in both business and technical environments to win, service and retain customer relationships. She has hands-on expertise with Agile, waterfall and hybrid development programs.
Her degrees include a bachelor's in communications from the University of Massachusetts at Amherst, and an MBA in marketing from Bentley University.
Amy has coached youth soccer and lacrosse and now enjoys being on the sidelines watching her kids play sports. She is an avid runner, plays tennis and is learning golf. When time permits, Amy volunteers at a senior center.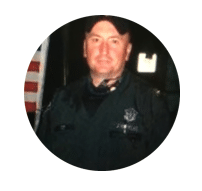 Michael Crisp
Chairman of Board
Michael Joined Secure Our City in July 2109.
Prior to joining Secure Our City Michael served as a Major Deputy Division at the MA state police where he led over 200 State Police detectives assigned to ten different units. After his tenure Michael served as the Director of Public Safety at Tufts Medical Center. At Tufts Michael Command of seventy sworn and non-sworn public safety personnel responsible for the safety and security of over 5,000 employees, patients, staff, family and visitors.